Online Casinos in Florida: Everything You Should Know
If you wish to play online casino games in Florida, a social or sweepstakes casino could be a good option for you. While these gambling options are not real-money casinos and therefore do not explicitly offer real-money winnings, they still offer players the opportunity to enjoy casino games with the potential of earning some real-world prizes.
Sweepstakes casinos are considered legal in Florida as long as they comply with specific state regulations. When Florida moves to legalize sports betting and online casinos, more gambling options will become available.
Is Online Gambling Legal in Florida?
No, online gambling, including casino games and sports betting, is not yet legal in Florida. The Sunshine State still needs to pass legislation specifically permitting or regulating online gambling activities. Due to this fact, there are no state-regulated real money online casino platforms based in Florida.
Some offshore online casinos and sportsbooks accept players from the state, but these sites are not recommended for numerous reasons related to player safety.
Florida Online Casino Laws
Florida currently prohibits online casinos under state law. While gambling at tribal casinos is permitted, online casino operations are explicitly illegal. However, there have been discussions and debates surrounding the possibility of legalizing online gambling in the future.
Online sports betting, for example, has been a hot topic in Florida courts over the past years. Advocates for the legalization of online casino games argue that legalization could generate significant tax revenue and create job opportunities.
Online sweepstakes casinos have emerged as a popular alternative, allowing players to participate in casino-style games through a legal loophole. These sweepstakes platforms offer the chance to win prizes, including cash, but they operate differently from traditional online casinos. The future of online casinos in Florida will ultimately depend on legislative developments and public sentiment.
Here's where things stand as of now:
✅ Florida online casinos are not legal at the moment.
✅ Tribal casinos are currently the only casinos permitted in the state.
✅ There have been discussions surrounding expanding gambling options, for example in the case of legal sports betting.
✅ The future of legalized online gambling in Florida remains up in the air.
Must be 18+ to participate. T&Cs apply.
When Will Online Casinos Be Legal in Florida?
At this time, it's impossible to say exactly when Florida online gambling will be legalized. Right now, only tribal casinos are permitted in the state. These land-based casinos are operated by the Seminole Tribe and Miccosukee Tribe. There have been discussions about expanding Florida gambling laws in recent years. This could encompass a number of issues, including online gambling laws or opening many land-based casinos on non-tribal lands.
Advocates for expanded gambling in Florida cite benefits such as increased tax revenue, job creation, and tourism. Only time will tell if legal online gambling supporters in Florida will be successful in getting the necessary legislation through the door.
Who Would Regulate Florida's Online Casinos?
When online casinos become legal in Florida, the regulation of these platforms will fall under the jurisdiction of a regulatory body or agency designated by the state government. There are a number of different agencies that have the potential to take on this task. The most likely of these is the Florida Gaming Control Commission, which currently regulates gambling in all legal forms.
Another relevant regulatory body could be the Division of Pari-Mutuel Wagering, which oversees horse racing and legalized sports betting and online sportsbooks during the brief period of time it was legal.
The Florida Lottery is charged with regulating state lotteries, but it is less likely this agency would be involved with online casinos in Florida. Once Florida online casinos are legalized, more information on who will regulate online gambling will become available.
Can I Visit Offshore Online Casinos?
Offshore casinos refer to online casino sites that are based in jurisdictions outside of the country or state where the players reside. While they may appear tempting due to the fact that they offer online casino games to those who live in places where online casinos are not legal, such as Florida, there are several reasons why we do not recommend playing online casino games on these casino sites.
Perhaps most importantly, the fact that these casino platforms are located outside of the country means that they are not reliably regulated. The same safety and security offered by legal online casinos are not offered by offshore online casinos.
Before playing casino games on an offshore online casino site, you should keep in mind:
🚫 These sites may lack consumer protection, and there is nothing to guarantee winnings will be properly awarded.
🚫 Your personal information may not be safe or securely stored.
🚫 Payment methods may be unreliable, which can lead to delays in depositing or withdrawing funds.
🚫 Users may have a lack of responsible gambling measures that help reduce problem gambling behavior.
Alternatives to Online Gambling in Florida
While online casinos and sports betting remains illegal in Florida, there are some alternatives available to Florida gamblers wishing to play online casino games, most notably social and sweepstakes casinos.
Sweepstakes Casinos in Florida
Since traditional online casinos are still prohibited by state law, social and sweepstakes casinos have gained traction as popular options for online gambling enthusiasts in Florida.
These social casino platforms operate within a legal framework that distinguishes them from traditional online casinos, offering players the ability to play a variety of casino-style games legally, and even still have the chance to earn real money.
On Florida online sweepstakes casinos, players can enjoy a wide range of social online casino games that are basically the same as those found on Florida online casino sites. These include online slots and table games such as blackjack, roulette tables, baccarat, and more.
Popular social casino sites use sweeps coins instead of real money to award users real-world prizes. This makes social and sweepstakes casinos a great alternative to real-money online casinos while they remain illegal in Florida.
Ranking Top Social Casinos & Sweepstakes Casinos
Several social and sweepstake casinos are available to play in Florida already. They use virtual credits and do not have real-money wagers or winnings. That's the beauty of free-to-play Florida casinos like the ones ranked below:
Best Overall Florida Social Casino: High 5
Fans of online slots, table games and card games will be happy to know that High 5 Casino Florida is a sweepstakes casino offering all of those games, and you don't need to gamble money to play! High 5 Casino was named the No. 1 social casino of 2023 by egaming Review (EGR). The industry-leading gambling site and app allows players to win coins and even real money prizes all while being able to play Las Vegas-style casino games online.
High 5 is unique because of its top-notch loyalty program, its large slot game library of over 800 games, and innovation. Its game studio has produced some of the top casino-floor games over the last few decades, bringing them now to 30 million players worldwide.
Must be 18+ to participate. T&Cs apply.
Best Instant Play Florida Social Casino: WOWVegas
With new games dropping every week and no additional downloads required to play, WOWVegas Social Casino in Florida will be ready whenever you are. You can play from any device, including desktop, app or tablet versions. Its 24/7 customer service is top-notch and focused on making your gaming experience as much fun as possible.
Must be 18+ to participate. T&Cs apply.
Florida Social Casino with Best Exclusives: Pulsz
While no purchase is ever required to play, Pulsz Social Casino in Florida offers some unique perks to those who do. They include ad-free game play and exclusive gold coins when you make a purchase. You can unlock scratch-card games with gold coin purchases as well. You'll also get daily coins with log-in bonuses, competitions and giveaways, so there's lots of opportunities to play and win big.
Pulsz boasts over 500 casino games, with new games releasing every week. Pulsz also has 24/7 customer service, which their 500,000+ users have access to.
Best Florida Social Casino for Sports Fans: BetRivers.net
Florida fans waiting for real-money sports betting can take advantage of BetRivers.net's "Sport Zone" platform. With BetRivers.net Florida's social sportsbook, players can wager their virtual credits on the outcomes of real sporting events, just like the ones found at traditional online sportsbooks. This is a unique way to try your hand at a sportsbook, without any of the pressure of losing real money.
What Forms of Gambling are Legal in Florida?
Legal
Tribal Casinos on Native American Land
Pari-Mutuel Wagering (Horse Racing)
Racinos
State Lottery
Multi-State Lottery
Illegal
Sports Betting
Online Casino Gambling
Commercial Casinos
Online Casino Games Expected To Launch in FL
Online casino sites will offer a great variety of online casino games when legal online gambling comes to Florida. Check out some of the most popular games you can look forward to playing.
Florida Online Slots
Online slots are digital versions of real-life slot machines that will be available at online casinos in Florida. They offer a wide variety of themes, features, and gameplay mechanics, allowing players to enjoy an immersive and entertaining gaming experience with the chance to win great jackpots. Online slots are known for their simplicity, accessibility, and the potential for big winnings, making them one of the most popular forms of online casino games.
Florida Online Poker
Online poker is a great way to get that real-life poker excitement from the convenience of your computer or mobile device. Florida online casinos will offer various poker formats, including Texas Hold'em, Seven-Card Stud, Omaha, and more. You'll be able to find many fun poker games no matter what your level of experience.
Florida Lottery
Sometimes, Florida online casinos offer their users the opportunity to purchase buy lottery tickets online. Both the Florida state lottery and national lottery tickets can be found on these platforms, offering many ways to win prizes. Why wait in line at the gas station to purchase lottery tickets when you purchase them from home on your computer?
Florida Online Roulette
Online roulette in online casinos offers players the opportunity to enjoy the classic casino on high-quality online platforms. The game faithfully replicates the suspense of a real-life roulette wheel, with various betting options and strategies available. With immersive graphics and realistic sound effects, online roulette captures the essence of the casino atmosphere for an engaging gaming experience.
Florida Online Blackjack
Online blackjack is one of the most popular online casino games out there. The rules of this blackjack online are exactly as you would find at a retail casino, ensuring the game remains familiar and authentic. Online casinos in Florida will offer numerous versions of this classic card game, each with its unique theme and gameplay to provide an interactive and realistic experience to all users.
Florida Live Dealer Games
Live dealer games are the most immersive way to experience online casino gaming. Unlike traditional online casino games where users play against computers, live dealer games feature real human dealers who operate the game in real time from a casino studio or a land-based casino. Players can participate in the most popular casino games like blackjack, roulette, baccarat, and poker. This creates a more authentic and social atmosphere, closely replicating the feel of being in a physical casino.
Possible Florida Online Casinos
Even though online casinos are not yet legal in Florida, there are a number of excellent online casino operators that we expect to launch in Florida when the time comes. You might recognize many of these names, as they've created hugely popular platforms for playing the best casino games. Keep reading to learn more about the top online casinos that are likely to go live in Florida once online gambling is legalized.
Hard Rock Casino
Hard Rock Online Casino brings the renowned Hard Rock brand and experience to the digital realm. It offers a wide selection of online casino games, including slots, table games, and live dealer options, providing players with a great diversity of gaming options. What makes Hard Rock Online Casino unique is its integration of music-themed elements. This combination of top-notch gaming offerings and the rock 'n' roll spirit creates a distinctive online casino experience that resonates with fans of both gambling and music. And to top it off, the Seminole Tribe, which owns the Hard Rock brand, calls Florida home, and operates several Hard Rock-branded casinos in the state.
DraftKings Casino
Back in 2018, DraftKings first launched as an online sportsbook. Over time, DraftKings expanded to include an online casino as well, bringing expertise in sports betting to the online casino market. DraftKings Online Casino distinguishes itself with its emphasis on fast withdrawals. With streamlined withdrawal processes and expedited transaction times, DraftKings Online Casino offers a swift and hassle-free withdrawal experience. There's nothing better than receiving your winnings quickly.
Caesars Entertainment
If you are an avid fan of casino games, chances are you've heard of Caesars Entertainment. After decades of operating successful retail casinos, Caesars joined the online casino industry with great enthusiasm. Caesars Online Casino offers a wide range of promotional offers, including welcome bonuses, free spins, loyalty rewards, and special seasonal promotions. These ongoing promotions not only attract new players but also provide incentives for existing players to continue their loyalty.
FanDuel Casino
Since Fanduel first launched in Pennsylvania, it has quickly become a top option for online casino gaming. Fanduel Online Casino stands out for its user-friendly interface which makes it a preferred choice among players. Its intuitive design and streamlined navigation ensure a seamless and enjoyable gaming experience With features like quick registration, convenient payment methods, and responsive customer support, Fanduel Online Casino prioritizes user satisfaction and provides a user-friendly environment that caters to both novice and experienced players.
BetMGM Casino
BetMGM is one of the best-known names in the online casino industry and for good reason. While there are many things that make BetMGM stand out as one of the best online casino sites, it distinguishes itself with its exceptional loyalty program. BetMGM in Florida would offer a comprehensive rewards program providing players with exclusive online perks, personalized real-life rewards, and the ability to earn points across multiple platforms. Start playing at BetMGM and you'll see the rewards come in.
Retail Land-Based Casinos in Florida
While retail casinos are not fully legal in Florida there are legal casinos operating in the state. The state's gambling laws are complex and primarily limit casinos to tribal casinos on the lands of Native American tribes and at racetracks. Right now, there are no standalone commercial casinos or Las Vegas-style resorts in Florida outside of these tribal establishments.
Any potential expansion of retail casinos would require significant changes to state laws and likely involve a lengthy legislative process. That being said, the expansion of casino laws in Florida has been a topic of debate, with possible changes coming in the future. In the meantime, high-quality tribal casinos and racinos are a great place to play casino games in-person.
Top 5 Florida Casinos
Florida is home to several top casinos that offer a variety of gaming experiences. There are many things to consider when it comes to evaluating the best casinos in the state, including factors such as the range and quality of gaming options, amenities and facilities, customer service, reputation, and overall player experience.
The selected top casinos in Florida provide a combination of exciting casino games, live entertainment, hospitality options, and other amenities to create an immersive and enjoyable gambling experience for visitors.
Seminole Casino Coconut Creek
Located just west of Pompano Beach, Seminole Casino Coconut Creek is a premier destination in Florida. The casino boasts a vast gaming floor that houses a diverse range of slot machines, offering an array of themes and betting options to cater to different preferences. Additionally, visitors can indulge in classic table games such as blackjack, roulette, and poker, with many variations and betting limits available. The casino's poker room, in particular, provides an excellent experience for poker fans, hosting regular tournaments.
Seminole Casino Immokalee
Floridians living near Fort Myers will want to check out Seminole Casino Immokalee. What sets this casino apart is its intimate and friendly atmosphere, providing a more personal and cozy gaming environment than other large and overwhelming casinos in Florida. This is not to say that Seminole Immokalee lacks when it comes to amenities. The casino complex is top-notch, providing a distinct and immersive experience that celebrates local Native American culture in a beautiful location.
Seminole Hard Rock Hotel & Casino Hollywood
Seminole Hard Rock Hotel & Casino Hollywood is renowned for its exceptional entertainment offerings, making it a standout destination. In addition to its expansive gaming floor, the casino goes beyond gaming to provide a world-class entertainment experience. With its state-of-the-art concert venue, the Hard Rock Live, it hosts electrifying live performances by top artists from around the world. Guests can enjoy thrilling concerts, comedy shows, and other live events, creating an impressively vibrant atmosphere.
Seminole Hard Rock Hotel & Casino Tampa
Music lovers will enjoy any amount of time spent at Seminole Hard Rock Hotel & Casino Tampa. The casino showcases an extensive collection of music memorabilia, celebrating the legends of rock and immersing visitors in a world of music history. This integration of the Hard Rock brand extends beyond the gaming floor, with luxurious accommodations, world-class dining options, energetic nightlife venues, and live music performances, making Seminole Hard Rock Hotel & Casino Tampa a true haven for music enthusiasts and casino lovers alike.
Miccosukee Resort & Gaming
Miccosukee Resort & Gaming is one of the only casinos in Florida not operated by the Seminole Tribe. Located a stone's throw from the Everglades, the resort offers guests a unique opportunity to experience the stunning natural surroundings. After enjoying the many great games on offer, visitors can explore the nearby waterways on airboat rides, take nature walks, or relax with birdwatching activities. Miccosukee Resort & Gaming provides a perfect blend of casino entertainment and adventure.
Casinos and Online Casinos in Florida
Let's review some key takeaways on casinos and online casinos in Florida.
Are There Casinos in Florida?
Yes, there are casinos in Florida. The state is home to several tribal casinos operated by the Seminole Tribe and Miccosukee Tribe, such as the Seminole Hard Rock Hotel & Casino in Tampa and Hollywood. These casinos offer a range of gaming options, including slots and table games, providing gambling enthusiasts with various choices for entertainment.
What is the Largest Casino in Florida?
The Seminole Hard Rock Hotel & Casino Tampa is currently Florida's largest retail casino. The casino and resort recently underwent a $700 expansion, greatly improving their facilities. The Seminole Hard Rock Hotel & Casino Tampa is a great place to play slots, with over 5,000 slot machine facilities to choose from.
Do Florida Casinos Have Hotels?
The majority of Florida casinos have hotels on their premises, providing convenient access to gaming and entertainment options in first-rate accommodations. In addition to the hotel proper, the best casinos in Florida provide many additional amenities including high-quality restaurants, bars, spas, and entertainment venues. Visit one of these excellent Florida casino hotels and you're guaranteed a comfortable stay.
Are Online Casinos legal in Florida?
No, online casinos are still illegal in Florida. It is not possible to say exactly when online casinos will become legal in the state. Passing the legislation to allow for online casinos will still be a long, though not impossible, process. Many avid casino gamers hope that someday soon Florida online casinos will be able to begin operating.
What Florida Casinos Will Get an Online License?
There will likely be many Florida casinos that opt for an online license. Any Florida casino will be able to begin operating an online casino so long as they meet all the requirements defined under state online gambling laws. Many casino operators see online gambling as a great opportunity to expand revenue and create more jobs.
Will I Need to be a Florida Resident to Gamble Online?
No, you won't have to be a Florida resident to gamble online. In order to gamble online in Florida, you will be required to be within Florida state boundaries. Online casino websites and mobile apps utilize location services to ensure that players are in the correct location to play casino games. If you are located outside of state lines, you would likely run into problems when trying to play on these sites or mobile apps.
Is any Kind of Online Gambling Legal in Florida?
Right now, there is no form of online gambling that is legally permitted in the Sunshine State. This means that Florida online casinos nor online sportsbooks can legally operate. There was a brief period of time were online sports betting was legal. However, this is no longer the case. Ongoing debates are continuing to determine the future of online gambling in Florida.
What type of Lottery Games are Legal in Florida?
In Florida, both state-run and multi-state lottery games are legal and available to residents. The Florida Lottery offers a variety of state-specific games, including Florida Lotto, Fantasy 5, Pick 2, Pick 3, and more. Additionally, residents can participate in popular multi-state lottery games like Powerball and Mega Millions, which offer larger jackpot prizes that accumulate from multiple participating states.
Will I Need to Pay Taxes on my Gambling Winnings?
Yes, you will be required to pay taxes on your gambling winnings in Florida. Gambling winnings are considered taxable income by the Internal Revenue Service (IRS). The state of Florida does not impose a separate state income tax, so the federal tax rules apply. Before gambling, it's a good idea to consult a tax professional or check the IRS guidelines for specific details on reporting and paying taxes on gambling winnings.
Must be 18+ to participate. T&Cs apply.
Responsible Gambling
Whether you are gambling online or in person, it is always important to remember to gamble responsibly. Making smart gambling decisions applies to all casino games, from slot machines to table games. Online casinos in Florida will offer a range of tools to help individuals maintain control over their gambling activities. Players have the option to set deposit limits to help prevent excessive spending and time limits to manage the duration of play and promote a healthy balance between gambling and other aspects of life. Self-exclusion programs are available for those seeking more comprehensive measures to control their gambling habits. While we wait for Florida online casinos to become legal, responsible in-person gaming is facilitated by trained staff members who can provide assistance to casino visitors.
Beyond the casino, there are many free resources to help individuals struggling with problem gambling. One such resource is the Florida Council on Compulsive Gambling (FCCG), which offers a helpline available 24 hours a day, 7 days a week. The helpline provides confidential support, counseling, and information for problem gambling and can be reached at +1 888-ADMIT-IT (236-4848). Residents of Florida can also text +1 321-978-0555 for SMS assistance. For more information on professional and confidential support options, head to https://gamblinghelp.org/.
Florida Online Casinos FAQs
Online gambling is not possible in Florida at the moment. Native American casinos are currently the only retail real-money casinos that are allowed to operate in the state. If you are looking to play casino games online, social and sweepstakes casinos are a good option.
There are a number of tribal casinos where it is possible to play casino games. These casinos are located throughout the Sunshine State. Many legal casinos and resorts in Florida, like Seminole Hard Rock Hotel & Casino Hollywood, offer numerous amenities in addition to the casino, including top-notch dining and live entertainment.
The legal gambling age in Florida is 21 for all casino games. The Florida Lottery, however, is available to anyone aged 18 or over. When online gambling comes to Florida, this same 21-year-old age minimum is likely to apply.
Since online gambling is still illegal in Florida, there are no online casinos in the state that are eligible for an online casino license at this time. Once the legislation has been passed to allow for online gambling, a regulatory body will be established to process online casino licences and oversee online gambling operators.
Right now, residents of Florida can gamble on horse racing, casino games, and the lottery. In terms of horse racing and casino games, these activities must take place in person at permitted locations. Sports betting was legal for a brief moment but has since been put on hold. No form of online gambling is legal in Florida.
In order to gamble online in Florida, you will need to be located within state boundaries. This will be required by state gambling laws. Online casino websites and mobile apps use location services to ensure that their users are in the state when they are playing any casino games online.
Certain forms of online casino gaming are possible in Florida. Namely, sweepstakes casinos and social casino sites are able to operate through a legal loophole. Even though these sites do not accept real money for wagering, players are sometimes still able to earn winnings with sweeps coins.
The organization in charge of regulating online gambling in Florida will be established at the time when online casino gambling becomes legalized. The most likely regulatory agency will be the Florida Gaming Control Commission, which already oversees in-person casinos and gambling activity in the state.
In Florida, gambling winnings are not subject to state income tax. Florida does not impose a personal income tax, so residents don't have to pay state taxes on gambling winnings. However, gambling winnings are still considered taxable income by the federal government. You will be required to report them on your federal income tax return and pay federal taxes.
Author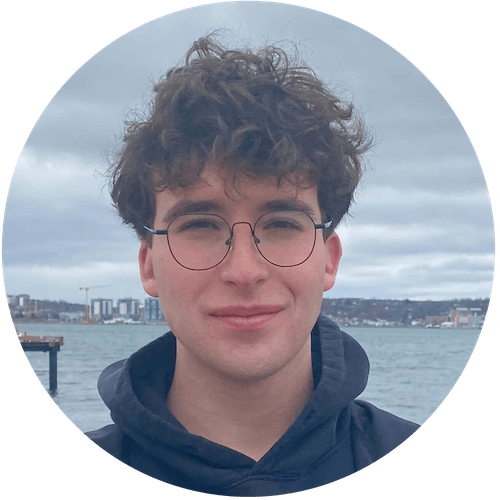 Stefan Krysa is an expert writer covering sports and gambling trends, news, and analysis. Born in the U.S. and raised in Canada, he is an avid sports fan and is committed to providing up-to-date information regarding sports betting in Florida for FloridaBet.com.