Best Florida Sports Betting Promo Codes: September 2023
You will be able to use Florida sports betting promo codes to activate many Florida betting promos designed for first-time bettors. There will be a variety of Florida sportsbook apps with promos & bonuses to get your wagering journey off to a fun and (hopefully) profitable start.
Best Florida Sports Betting Promo Code: Hard Rock
The Hard Rock sportsbook Florida promo code is the best option for bettors in The Sunshine State – full stop. New customers can expect a Florida sports betting promo that gives you a second chance to play your first bet; if that wager is a loser, you get your stake back as a bonus bet up to a limit of $200.

The most recent legal ruling indicates that this could be the only mobile operator in Florida for the foreseeable future. That means that this could be the only offer available to bettors for quite some time. But take the monopoly out of the equation and this is still a very competitive offer. Overall, it's the best option for in-state bettors and is a Florida sportsbook promo that you won't want to miss.
Why We Like This Promotion
This might be the only offer that Floridians are able to use during the 2023-24 NFL campaign, so it's not hard to see why this offer stands out. Beyond that, though, the flexibility that this gives bettors is hard to beat. As long as they place a qualifying wager, bettors can make their first bet without worrying about the risk. Because if you lose, you'll get your stake refunded up to $200. That peace of mind is extremely valuable.
How Does This Offer Work?
All bettors have to do is deposit and wager at least $10 to qualify for this Florida sportsbook promo. If your wager wins, you keep the profits. But if it loses, your stake will be refunded up to $200. Bettors will have seven days to make use of those bonus bets, making this an excellent way to kickstart your new sportsbook account.
Best Florida Sports Betting Promo Code for NFL: BetMGM
With football season right around the corner, this is an offer NFL fans will want to take note of. Although the sportsbook hasn't launched in Florida yet, you can use this BetMGM Florida bonus code right now in states where sports betting is currently live: STATESBONUSMGM
This bonus offer is a second chance to place a losing first bet that could be ideal for Florida bettors who want to wager on the new NFL season. If that initial bet loses, you get your stake back in bonus bets up to a maximum of $1,000.
Apply any Florida betting promo code, and your first bet will trigger your welcome bonus. If it loses, the amount comes back to you in a bonus bet up to $50 or 20% slices of a stake larger than that. You then have seven days to use your bonus bets.
Why We Like This Promotion
The BetMGM Florida bonus code should be one of the most-popular offers on the market whenever the sportsbook goes live. The $1,000 bonus bet is a top-class, market-leading offer in states with legal betting, and Floridians should expect nothing to change at launch.
How Does This Offer Work?
Bettors just need to deposit and place a qualifying wager in order to qualify. If your bet wins, you'll keep the winnings as you normally would. But if it loses, your stake will be returned to you in the form of bonus bets capped at $1,000.
Highest Value Florida Sportsbook Promo Code: Caesars
One of the most popular Florida betting bonuses is likely the Caesars Sportsbook Florida promo code. This brand likes to catch the eye with its offers, and the likely welcome bonus here certainly achieves that.
You can get the stake of a losing first bet refunded as a bonus bet up to a maximum of $1,250. That bonus bet has to be placed as a single wager, but you do have 14 days in which to use it. Your welcome bonus should also include 2,000 credits in your rewards account.
Why We Like This Promotion
The Caesars Florida promo code is usually the highest value available in terms of bonus bets, with bettors receiving up to $1,250. Bettors also have up to 14 days to make use of these bonus funds, which is more than most sportsbooks typically offer.
How Does This Offer Work?
Like the other offers we detailed above, bettors must deposit and place a qualifying wager – if the wager hits, they keep their winnings. If it loses, their stake will be returned to them matched up to $1,250. The advantages here are that bettors have a longer time limit to use those funds, and they'll also be given 2,000 credits to the reward program, which is an excellent way to kickstart a new account.
No Sweat Florida Sportsbook Promo Code: FanDuel
As you would expect from one of the best online sportsbooks likely to join the legal sports betting market in the Sunshine State, the FanDuel Florida promo code will be extremely popular when the time comes. This operator is known for the quality of its welcome bonus as part of an elite online gambling experience.
This bonus bet offer means that if your initial bet is a loser, you get your stake back up to a maximum of $1,000. Your bonus bet credit can be used in any combination of stakes you like, and you have up to 14 days to use your bonus. That makes this one of the top Florida sports betting promos you can find.
Why We Like This Promotion
This offer is extremely competitive with some of the other deals in this space. The operator also has plenty of unique ways for bettors to make use of those funds, like Same Game Parlays, and markets that many other books don't offer. It's hard to beat the mix of fun and value offered here.
How Does This Offer Work?
After signing up with a new account, bettors must deposit and place a qualifying wager. If their bet loses their stake will be matched up to $1,000. Bettors will have a full two weeks to use these funds, giving them plenty of options for how they want to spend their bonus bets.
Under-the-Radar Florida Sportsbook Promo Codes
Given the size of the potential legal sports betting market in the Sunshine State, operators of all size will deliver great Florida sportsbook promo codes to capture their share of the pie. It will be worth checking out the Florida betting bonuses at less familiar brands to see their value.
Another offer worthy of a second look is the Betfred Florida sportsbook bonus code. Place a first bet of at least $50, and you get a $111 bonus bet when it settles. You can also get 50% of your weekly losses refunded up to a maximum of $200 for the first five weeks.
The Tipico Florida sportsbook bonus code also gives you an excellent initial boost. In some states where the book is live, you can get a boost to your initial deposit. Deposit $50 or more on your first deposit, and the book will gift you $150 in bet credits.
How Do I Claim Florida Sportsbook Promo Codes?
Whenever Florida does fully legalize sports betting, and a wide range of Florida betting apps and betting sites are live, you should have no problem finding FL sportsbook promo codes.
They will be issued by online sportsbooks keen to attract customers to their new platforms. We'll update this page with the latest exclusive Florida sportsbook promo codes, so make sure to bookmark!
How Do I Enter Florida Sportsbook Promo Codes?
If you receive a FL sports betting bonus code, keep it safe and handy so that you can use it. Your chance will come while setting up a new account with one of the regulated online sportsbooks.
At a certain point during registration, you will be invited to enter your Florida betting promo code. By doing this, you should lock in the benefits of the welcome bonus. Please note that Florida betting bonus codes will vary from book to book.
How to Use Florida Sportsbook Promo Codes?
You must make the most of any Florida betting bonus after signing up with an online sportsbook. Your first step should be to check the terms and conditions carefully so that you don't miss any restrictions such as minimum odds or time limits.
In most instances, your FL betting promo will be available once you sign up. You may want to plan your registration before a big sporting event you are keen to bet on, or the start of a new season when some extra wagering power in your new account will come in handy.
Who Can Claim Florida Sportsbook Promo Codes?
Most Florida sportsbook promos triggered by FL betting promo codes are designed for new customers. You will need to be over the legal gambling age for the state, which is likely to be 21. You must also be physically present in the state to use an online sportsbook, though you do not need to be a Florida resident.
You may have to prove your age during registration, while legal online sportsbooks use geolocation technology to check you are within state lines.
Why Do Florida Sportsbooks Offer Promo Codes?
Operators will use Florida sportsbook promo codes to advertise their presence in the state. By offering Florida sports betting promotions, brands hope to attract – and retain – new customers to their sports betting apps and websites.
Top online sportsbooks will also use Florida sports betting promos to let users know they deliver a great online gambling experience. The more attractive its FL sportsbook promos are, the more likely people are to sign up and use that platform for their sports wagering.
Do I Need a Florida Sportsbook Promo Code?
You will not need a Florida betting bonus code to qualify for a welcome bonus when you open an account. In most cases, the benefits of Florida betting promos will be applied automatically once you have signed up.
If you decide for any reason not to take advantage of your FL sports betting promo codes, that's no problem either. You can still register as a customer and place sports bets on your favorite leagues and teams.
Top Florida Sports Betting Promos: September 2023
You will be able to enjoy plenty of Florida sports betting promos without having to use an FL sportsbook promo code. Check out the Promotions tab at your chosen online sportsbook and there should be a host of ongoing offers.
This Month's Top Florida Sports Betting Promo: DraftKings
The best online sportsbooks offer extra value regularly, and a great DraftKings Florida promo would be ideal for Florida sports bettors. This is the chance to get a profit boost of up to 100% on what the brand calls stepped-up same-game parlays.
All you have to do is compile an SGP with at least three legs and combined odds of +300 or more. The size of the boost to your winnings depends on the number of legs in your parlay; it starts at 20% for three legs and goes up to 100% for ten.
Florida Sports Betting Promo of the Week: Barstool
As the summer passes and the baseball season moves towards its climax, there are some great MLB offers around. One that would make an attractive offer for regular Florida bettors is the Barstool Florida promo.
If you place four bets of $5 or more on parlays of at least four legs with odds of +400 or longer, you receive a $20 bonus bet. This is delivered regardless of the outcomes of your parlays. It's a typically intriguing offer from a brand that specializes in going all out to grab your attention.
🚨 August 8 Update: ESPN and PENN Entertainment announced a new partnership that will rebrand Barstool Sportsbook as ESPN BET. ESPN BET is expected to launch in the fall and will also feature a Hollywood-branded online casino.
Top Florida Sports Betting Promo for New Bettors: Bet365
The Bet365 Florida promo will be ideal for new Florida bettors looking to give their bankroll a serious boost. This is a brand that made its name in the UK and that is starting to develop impressive momentum in the USA.
Open an account here, deposit at least $10 and, in return for staking just $1 on a bet, you receive $200 in bonus bets. This will be ideal for newcomers to Florida online sports betting who get the chance to explore their new sportsbook using bonus bet funds rather than their own cash. Even more impressively, you have up to 90 days to use your bonus bet money.
Hidden Gems: Florida Sportsbook Promos
There will be plenty of noise when Florida makes sports betting legal, much of it from well-established brands with big marketing budgets. However, it's also worth checking out the less prominent operators where you can also get great Florida sportsbook promos.
Top Florida Sportsbook Promo for NFL Bettors: WynnBET
Football fans who want to give their bankroll a boost will be able to generate some extra spending power with the WynnBET Florida promo. When you sign up for an account here, and place a $100 bet, you receive another $100 bonus bet. You have ten days to use the bonus bet before it expires.
Top Florida Sportsbook Promo for NBA Bettors: Unibet
Basketball is a big deal in Florida, which is home to two NBA teams (the Miami Heat and the Orlando Magic). If you bet regularly on the top hoops action, you can get extra value from the Unibet Florida promo. Frequent players can generate two weekly $10 bonus bets by placing parlay bets and wagering on live games.
Top Florida Sportsbook Promo for MLB Bettors: BetRivers
Florida is home to two Major League baseball teams, while many others traditionally head to the Sunshine State for spring training. MLB fans should enjoy the BetRivers Florida promo, which is a bet-and-get offer. If you place a same-game MLB parlay of at least three legs worth at least $25 on a Saturday, you earn a $10 bonus bet.
Top Florida Sportsbook Promo for NHL Bettors: Betway
Fans of the NHL should be able to cash in on their hockey knowledge by taking advantage of the Betway Florida promo. This is the brand's Big Picks competition; all you need to do is make your predictions about the upcoming NHL action. Get enough of those choices right, and you will be in line for a cash prize or a bonus bet.
How Do I Claim Florida Sportsbook Promos?
The ability to claim Florida sports betting promos will be one of the most appealing facets of using online sportsbooks. The best sports betting sites will make it as easy as possible for you to access and enjoy FL sportsbook promotions.
Apart from our FloridaBet exclusive promos still to come and digital promotional messages, you should find a section dedicated to Promotions. Check this out regularly to see what the latest offers are.
How Do I Deposit Florida Sportsbook Promos?
Any proceeds generated by Florida sports betting promo codes, such as bonus money and bonus bets, should be credited to your account automatically. If you get a return in the form of site credit, this may show up as a separate element of your account balance.
It's always worth checking terms and conditions of all FL sports betting promos to make sure you know how they work. This will also tell you precisely what benefits to expect, and how they will be delivered to your account.
How to Use Florida Sportsbook Promos
There are several ways to activate Florida sports betting promos during the course of your online gambling activity. An odds boost, for instance, might be available through a dedicated coupon that carries the enhanced price. An enhancement to your parlay may be activated through the bet slip once you make your selections. To enter special contests, you may have to click to opt in.
Don't forget, it is in the interest of the online sportsbook in question to make it easy for you to sign up – and not leave in favor or another online sports betting site.
Are Florida Sportsbook Promos and Bonuses the Same?
You may see sportsbooks reference both Florida betting promos and Florida betting bonuses. Don't worry—there's no difference between the two.
Florida online sports betting operations will use the terms interchangeably. What matters is that you should receive the full benefit of any FL sports betting promotion (or bonus) you want to use.
Are Florida Sportsbook Bonuses Worth it?
Sometimes bettors can assume that certain offers are just too good to be true, and could harbor suspicions around Florida sportsbook promos. The good news is that FL betting bonuses are well worth using for the extra value and entertainment they deliver.
As long as you gamble responsibly and take the time to understand the terms and conditions that apply to every FL betting bonus, you should be able to make the most of an attractive offer that comes your way.
Types of Sportsbook Promos and Bonuses You Will Find in Florida
What are the different types of Florida sportsbook promos you will find when the state decides to make online sports betting legal? There are a host of ways in which operators can give you FL sports betting bonuses.
Second Chance Bets
Several leading online sportsbooks are likely to offer this variety of Florida sports betting promos to new customers. The simple metric is that you get a second chance to place your initial stake if your first bet is a loser.
Previously known as risk-free bets, these offers enable you to place a chunky stake on your first wager. If the bet wins, you get your payout; if it loses, you take delivery of site credit or bonus bets matching your first outlay. These bonus bets can be used for moneyline, parlays, point spreads and more.
Deposit Bonuses
Several Florida sports betting promo codes should enable you to add considerably to your initial deposit. A deposit bonus gives that first investment a substantial bump, often by as much as 100% or even more.
Let's say you place $200 in your new legal online sports betting account. If a deposit match bonus is applied, you will now have $400 at your disposal. This gives you the extra freedom to try bets new to you, such as parlays or over/under bets.
No-Deposit Promo
A no-deposit bonus is one of the most popular Florida betting promos you can come across. In this instance, your new sportsbook rewards you for opening an account by placing funds in your account before you have put in any of your own money.
This represents a risk for the online sports betting operator in question—you could use your bonus and move on without risking any dollars of your own. As a result, no-deposit bonuses tend to be in amounts of $10 or $25. But they give you the chance to try out a new online betting site and to place bets such as moneylines or point spreads.
Reload Bonuses
One of the most valuable Florida sportsbook promos will come in the form of a reload bonus, which acts in the same way as a deposit boost. If you are an existing customer, when you get the chance to top up your account in this way, the operator will boost your new payment—maybe by as much as 100%.
This is a great way for a sportsbook to make a customer feel valued. Florida bettors who use a reload bonus have extra funds at their disposal, which can be useful in the countdown to a major series or tournament.
Referral Bonuses
Virtually all Florida sportsbooks will offer you an incentive to help them with one of their most essential tasks: growing their customer base. In return for introducing a friend or family member as a new customer to the brand, you should expect to receive a bonus bet in return.
To qualify for this FL sportsbook bonus, you invite your friend to sign up as a customer using a unique referral link. Once your buddy registers for an account, you should both receive a bonus bet. This can be worth as much as $50 each, or even more.
Boosted Odds
Odds boosts are one of the most frequent types of Florida sportsbook promos you will encounter. On a daily basis, many online sportsbooks will apply odds boosts to particular markets that make placing a wager an even more tempting prospect.
Some operators have whole sections of their sports betting sites or apps dedicated to odds boosts—even brands that are known for offering competitive odds in the first place. Ideally, you should be shown the original odds, so you can see how substantial the boost is. It can make a difference to your betting strategy for that day if the boost is big enough.
What Sports Offer Florida Betting Promos?
You will be able to use your Florida sportsbook promo codes to place bets on your favorite sports. FL sports betting bonus codes are designed to make it easy to take advantage of the benefits they deliver. The popularity of so many sports in the Sunshine State ensures there are plenty of ways to get a slice of extra value when wagering on your favorite team.
NFL Bonuses
Football is huge in Florida, as it is across the nation. So when you use Florida sports betting promo codes as part of your sign-up process, you should be able to place a qualifying wager on an NFL game.
There will be plenty of other NFL-related offers. Look out for special markets at the start of the football season, as well as odds boosts on every game day.
Parlay bets are always popular with football fans, so look out for enhancements when you're making multiple picks on the Tampa Bay Buccaneers, Miami Dolphins and Jacksonville Jaguars.
NBA Bonuses
If you're a fan of the Miami Heat, the Orlando Magic, or an NBA team outside the state, you will be able to use Florida betting promos when wagering on your team. The extra funds from a deposit match may be helpful in this respect, while you may benefit from a losing first bet bonus on an NBA game.
Basketball is hugely popular with sports bettors, so expect plenty of FL sports betting promotions around game day, and on the run to the NBA finals. There should be odds boosts, parlay insurance and other regular bonuses to enjoy.
MLB Bonuses
Baseball occupies a prominent place in the mind of the American sports fan all the way through the regular season and on the road to the World Series. You will be able to use Florida sports betting promo codes for bets relating to MLB games for a large part of the sporting calendar.
You may fancy using your bonus bets to wager on the fortunes of the Miami Marlins or the Tampa Bay Rays. Look out for offers relating to home runs, enhanced odds, and special FL betting promos on games involving big teams in the state and beyond.
College Sports Bonuses
It will be interesting to see if Florida sports betting sites and apps are permitted to offer markets on college sports. This is a state that loves its NCAA action, and is home to popular teams including the Florida Gators, Miami Hurricanes and Florida State Seminoles.
If you are allowed to bet on college football and basketball, your Florida sportsbook promos can be used for this purpose. Check our your favorite Florida betting sites to find regular offers and promos relating to the best college action, particularly around bowl games and March Madness.
NHL Bonuses
You should be able to use an FL sports betting promo code on the NHL. Hockey has a strong following in the Sunshine State thanks to the presence of the Florida Panthers and Tampa Bay Lightning.
As well as being able to use Florida sports betting promos aimed at new customers, there should be plenty of regular NHL bonus bet opportunities. Check out the best betting sites for odds boosts and parlay enhancements, as well as special markets around the Stanley Cup Finals.
Important Terms to Know About Florida Betting Offers
When you are taking advantage of Florida sports betting promos, it's incredibly important that you know exactly what you are getting. If you don't read the fine print, you may miss a crucial detail that means you don't receive the full benefit of an offer.
How Do Sportsbooks Pay Out Bet Credits?
Many Florida sports betting sites will pay out the proceeds of an FL sportsbook promotion in the form of site credit rather than actual cash. A bonus bets offer will often result in you having site credit in your balance, as well as the dollars you have deposited.
Site credit, or bet credits, cannot be withdrawn. They can be used only for the purpose of placing further wagers on the betting site or app in question. The expiry date on such credit can vary from offer to offer, and operator to operator, so always check the fine print to make sure you use it on time.
How Long Does it Take For Bonus Funds To Arrive?
One of the main goals of Florida sportsbook promos is to generate excitement among new sports bettors. As a result, any funds activated by a bonus should be delivered a quickly as possible so that you can get on with using them.
When you take advantage of a deposit match, for instance, your newly enhanced bankroll should be available virtually immediately. Likewise if you use a bet-and-get offer, a refund in bonus bets on a losing first wager should be in your account within 24 hours at the very latest.
Playthrough Requirements
So you've used your Florida sportsbook promo code, placed your first bet and now you want to withdraw your winnings. But it's not always as simple as that.
In some instances, you may not be able to treat your Florida sports betting bonuses proceeds as cash immediately. You may have to play through the amount of your initial qualifying deposit or wager once, twice, or several times before you can withdraw funds. This requirement can vary wildly between Florida sports betting sites, so do check it out.
Time Limits
Don't leave the proceeds of your welcome bonus in your new account for too long. You may be surprised how quickly a bonus bet can expire. In that case, you will miss out on the benefit of your sign-up offer.
The number of days that you have in which to use your bonus bets or extra funds will vary between sports betting sites. Some insist you use your bonus in seven days, at others it's 14. You may be fortunate and use an operator with a 90-day deadline or even no stipulation at all.
But either way, confirm the bonus' deadline.
Minimum Odds
This is another consideration that can scupper your efforts to make the most of your Florida sportsbook promos. If you have to place a wager as part of an FL betting bonus code, make sure you do so at odds that are long enough.
Like many other terms and conditions, this can vary substantially between books. Some insist you must place a qualifying bet at odds longer than -500, or -200, or even -150. Others, by contrast, place no restriction on the odds at all.
Minimum & Maximum Wagers
When you are using Florida sports betting promos, there will always be a minimum bet that you must place to trigger the offer in question. In most instances, this is $10, but there are occasions when you can place just $5, or even $1, and other operators with a higher qualifying mark.
When it comes to maximum wagers, few operators stipulate an upper limit. But there is a cap on the extent of the bonus you collect. If you have a second chance to place a losing first stake up to a maximum of $1,000, you can put a $5,000 wager on, but if it loses, you'll still get only $1,000 in bonus bets.
Maximum Wins & Withdrawals
If you're in the happy position of worrying about exceeding a maximum payout after using an FL betting promo code, your only recourse is to check the fine print. Because this is an area of enormous variation.
Even the best sports betting sites may have a cap on the amount you can win on a single bet. But this can vary between sports. When it comes to maximum withdrawals, that can depend on the sport in question – and the banking method you plan to use to take your money out.
Pros & Cons of Florida Betting Promo Codes
Pros
Opportunity to boost your betting bankroll with a deposit bonus or match
Chance to enjoy your first bet with no pressure if your losing stake is refunded
Ability to use bonus funds to explore a sportsbook and try new bets or markets
Cons
Qualifying bet amount or deposit may be too high for some novice bettors
Bonus may relate to a sport you don't watch or know much about
Get the Best Betting Site Offers in Florida
It is not possible to say with any certainty at all how soon Florida might legalize sports betting and open the door to leading sportsbooks to operate in the Sunshine State. However, we can say with plenty of confidence that Florida has the potential to be one of the biggest and most competitive betting markets in the United States.
As a result, Florida sportsbook promo codes are set to play a key role in the battle for market share and ongoing customer loyalty. Every betting site with serious aspirations to thrive here will need to offer outstanding Florida betting promos to capture the attention of potential patrons.
One inevitable result of this competitiveness should be a range of extremely attractive FL sportsbook promo codes and offers. When the chance comes, Florida sports bettors will have a host of great bonuses to enjoy.
Florida Sports Betting Promo Codes FAQs
Betting promos are not legal in Florida. The Hard Rock sportsbook app and website may be able to launch before the 2023 NFL season – with other operators following later. Only when legal sports betting launches will Florida sports betting promos be available.
We don't know when sportsbook promos will go live in Florida. The uncertainty over legalizing sports betting means there is no timetable for launching a full range of online sportsbooks. When they do, Florida will be one of the most competitive markets in the USA.
Currently, the only sportsbooks offering online sports betting services in Florida are unlicensed offshore operators. We do not recommend using these brands. Security is a concern, and their promotional offers are unreliable when compared to reputable leading sportsbook app providers.
When sports betting in Florida is legalized, there will be a host of FL betting bonuses for the people of the Sunshine State to enjoy. Leading sports betting apps and websites will carry a rich offering of promotions, beginning with attractive Florida sports betting bonus codes for new customers to use.
There will be a strong focus on welcome bonuses for new customers when Florida launches legal betting markets, but you don't have to be a new customer to claim them. There will be a steady stream of promotions and bonuses for existing players to enjoy.
Sports betting promos represent a great way to add some serious extra fun and value to your wagering. As long as you bet responsibly, FL betting bonuses are an enjoyable part of the experience. Ultimately, using promos will be a matter of personal choice.
It's not possible to say since every promo provides different kinds of value. But the leading online sports betting operators carry competitive odds. Along with the strategic use of Florida betting bonuses, odds boosts, and other enhancements, you could find some serious value to make your online wagering as enjoyable as possible.
You can claim as many as you like. There is nothing preventing you from opening online sports betting accounts with several sportsbooks. You will have a wider choice of betting options and betting markets, you can compare the odds available – and you can take advantage of all those Florida betting bonuses!
You can opt out of sportsbook promo codes. Using a Florida sportsbook promo code is not mandatory when you sign up. If you decide not to take advantage of a welcome bonus or any other online sports betting promo, you will still be able to place sports bets at the site or app in question.
Promos and bonuses are the same. The terms are used interchangeably by the types of companies that will offer legal sports betting in Florida. In both cases, they describe offers designed to give you an extra slice of value and to add entertainment to your online or mobile sports betting experience.
We don't know if sports betting promo codes can be used on college sports in Florida. It has not been decided whether or not Florida sports bettors will be able to wager on college action. There are restrictions in other states.
Author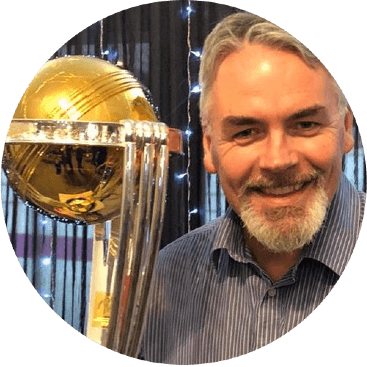 Martin Booth
Betting Expert

@MartinBooth_
Martin Booth is an award-winning copywriter with extensive experience in sports betting. He spent more than 20 years in sports journalism, has also worked in the betting industry and is one of the most trusted voices in online gambling.