FloridaBet.com broke away from Florida sports betting updates and decided to find out where the Sunshine State rates are amongst the country's most and least thankful states.
Not to be confused with Thanksgiving, National Thank You Day originates in the United Kingdom. If you haven't heard of it, you wouldn't be the only one — it's only existed since 2021. This year will mark the third annual National Thank You Day, which began as a way to celebrate the hard work of the national health system during the COVID-19 pandemic.
Although it originated across the pond, we're using the occasion to see where Florida ranks amongst America's most and least thankful states. Of course, the politeness of individual states has long been the subject of hearsay and barroom debate, but we're hoping to bring some objectivity to the discussion.
America's Most Unthankful States
To develop a ranking of the fifty US states from most to least thankful, FloridaBet.com looked at both data showing the average restaurant tip percentage of each state, as well as utilizing Google Trend's to determine the search interest for the term "Thank You Notes" over the past twelve months.
By averaging out the ranking in each category, we came up with a combined score. Here are the results:
Florida Doesn't Tip Well
Sorry, not sorry, Floridians, but apparently ya'll aren't very polite — at least when it comes to writing thank-you notes and tipping your servers.
In terms of tipping, Florida diners are the third stingiest. According to the data, which comes via the restaurant trends report produced by point of sales company Toast, the average gratuity left by Florida tippers is 18.5%
The state with the lowest tip percentage is California at 17.5%. But if you consider that the minimum wage for Golden State servers is $15.00, nearly double Florida's minimum wage for tipped employees ($7.98), that one-percentage difference doesn't loom particularly large.
If you were wondering, the best tippers nationwide can be found in Indiana — they leave an average of 21%.
It's also noteworthy that the average tip in all 50 states is well above the traditional 15% benchmark that was considered the socially acceptable figure for decades. By all accounts "tip-flation" is very real. Most diners these days recognize that tipping 18-20% is the new normal.
As for the other metric we considered, Google searches for "Thank You Notes," Florida ranks out comparatively well there — 30th out of 50 states.
But here's a quick tip from FloridaBet.com, don't leave a thank you note at a restaurant in lieu of gratuity — especially if you plan on eating there ever again.
Thankfully, you won't have to tip Florida sports betting apps once they become live in the Sunshine State.
Author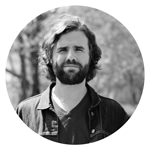 Jeff Parker is an entertainment writer for FloridaBet.com. A writer for film, television and the internet, Jeff is a life long movie buff, with a Masters Degree in Popular Culture. He lives in Halifax, Nova Scotia, where he works full time as documentary filmmaker and producer.